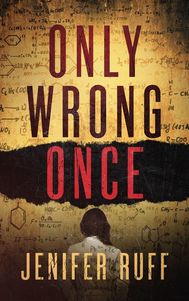 Gripping psychological suspense ripped from today's headlines.
"Stunning, terrifying, and unforgettable." -
D. Carrigan, Author of Memphis 1873​Find out why reviewers are raving!
​
Available on Amazon and in Kindle Unlimited
---

"And let's remember that those charged with protecting us from attack have to be right 100 percent of the time. To inflict devastation on a massive scale, the terrorists only have to succeed once. And we know that they are trying every day." – National Security Adviser Condoleezza Rice - Statement to the 9/11 Commission, April 8th, 2004​

Advanced Reviews:
​
​From the moment I read the first page I was captivated. . . I recommend this story if you enjoy Tom Clancy like suspense". – International Bestselling Author, Kelly Abell

"Only Wrong Once, a timely story about ISIS and terrorism, seizes the reader's attention from page one and holds on until the very end. . . .This thrilling and horrifying tale is a must read." – Karen D. Scioscia, Author of Kidnapped by the Cartel

"Only Wrong Once is a thrill ride with space to ruminate on deeper questions." – Nicole Ayers, Ayers Edits

"Jenifer Ruff has done a magnificent job of intertwining heart-pounding international intrigue with the personal triumphs and tragedies faced by the men and women of Homeland Security."– James Charles Boatner, Author of Red Pawn

"The story is riveting, the characters are well-drawn, and the plot moves at break-neck speed. Be prepared to be mesmerized." - Reita Pendry, author of Discovering Grace.

"Loved this book! Once you step into Jenifer Ruff's conceptualized world centered on an international bioterrorism plot you will be captivated." – ARC Reviewer C. Montione

"This is an excellent read that tackles the heavy subject matter of bioterrorism. Ruff is brilliant in her execution of a believable and terrifying plot that begins in war torn Syria and ends in the United States." – ARC Reviewer, A. Brockmann

"Jenifer Ruff does an outstanding job of weaving personal stories in the lives of the characters amidst the action. This book will keep you glued to the pages from beginning to end, wondering what will happen next." – Susan Mills Wilson, author of Hunt for Redemption

This Author excels in character development. With a layered plot, there are many more characters lives explored and how they are affected by this sinister plot . . . A MUST READ!!"- ARC Reviewer, P. Boracci

​
In HOT NEW RELEASES on Day One - right next to Robin Cook's latest!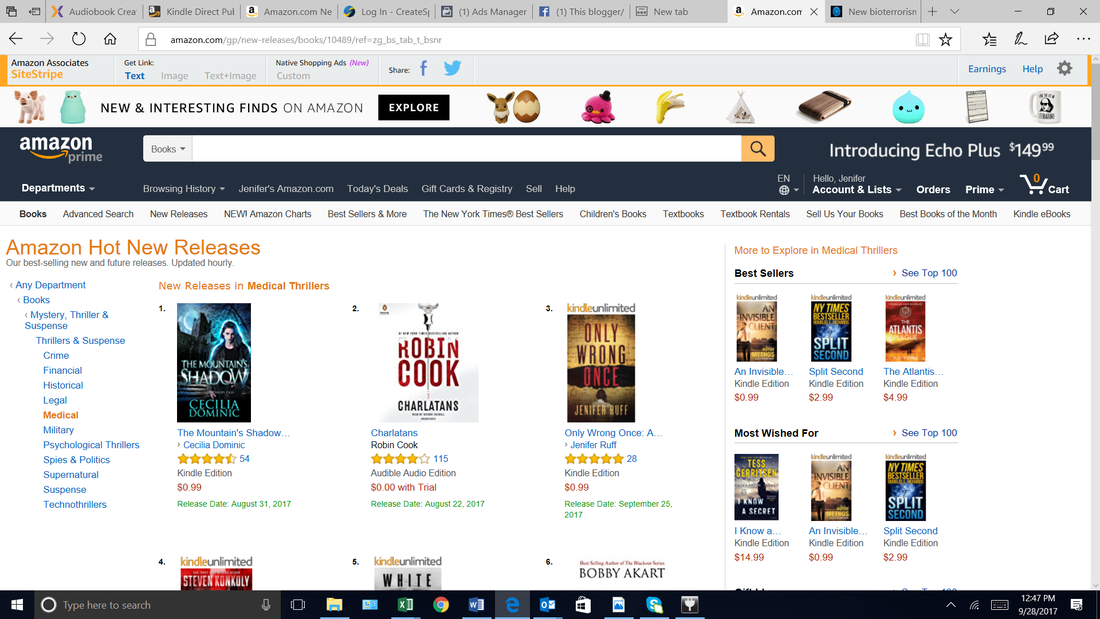 ---

#1 New Release in Horror Anthologies
​THE BOX UNDER THE BED
| | |
| --- | --- |
| --- | If you're wondering what Brooke has been up to, you can see for yourself in this anthology of scary stories. The first one is about her and it's VERY DISTURBING! Available on amazon now. Perfect for Halloween! |