Dark and Twisted - The Brooke Walton Series - Everett and Rothaker
In the tradition of Gone Girl, this chilling psychological suspense series will have readers wondering just how well they know their friends, neighbors, and classmates.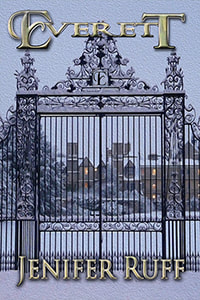 REVIEWS:
​I absolutely loved Everett by Jen Ruff!
The dark and thrilling plot set on an exclusive New England college campus had me glued to the pages. Ruff's well-developed characters take the reader through twists and turns that are both exhilarating and horrifying. Creepy - in a good way! - Author, Michelle Balconi
"Don't be surprised at the eerie feelings that overcome you as you are asking yourself if the things you are reading are actually happening. That's
one of the many reasons I love this book…
" – San Francisco Book Review
"Jenifer Ruff's writing style is exquisite".- Author, Penny BroJacquie
"A beautifully written thriller with mesmerizing characters
, Everett takes the reader on a nail-biting journey that builds with suspense until its shocking conclusion" - Author, David Roberts
"Jenifer Ruff has redefined the term 'Psychological Thriller' with her amazing character development, fast-paced writing, and intricate back-stories that will have any reader of the genre begging for more." - Author, Paul Winters
4 stars - San Francisco Book ReviewE-thriller.com - Thriller of the MonthDaily Hampshire Gazette Review
---
Rothaker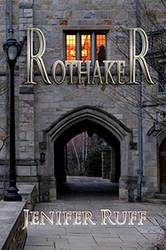 Medical school….another student disappears…

"With great attention to detail, Jenifer Ruff grabs the intellect as well as the nerves to take the reader on a great ride in this psychological thriller. I couldn't put this book down and look forward to the next one in the series!" - Karen D. Scioscia, The Charlotte Observer

"A fascinating peek into the mind and machinations of a sociopath..Absorbing, at times gory thriller featuring an oddly compelling killer 'heroine.'" – Kirkus Reviews

"Everett paved the foundation for a great suspenseful and thrilling series and Rothaker is continuing on the same path, but in a more pronounced way." – KDH Reviews
​
"Couldn't wait to read this part 2. Equally disturbing yet cant put it down." - Amazon Review

"One of the best books I have read on Kindle." - Amazon Review


---
Young Adult - Full-Out

I
wrote Full-Out because I've always been captivated by the discipline and perseverance young gymnasts epitomize. Elite female gymnasts are tough as nails, mentally and physically. Also, my first two books were so dark and twisted, I didn't want people concerned about my mental health! Full-Out is a suspenseful mystery, dark, but not too dark.
"Jenifer Ruff completely nails it with her third book, Full-Out. An excellent vacation read, I loved the main character's voice and emotional journey. Ruff is a talented writer who is very skilled at taking the reader through unfamiliar and intriguing situations all the while making it completely believable. - Author, Michelle Balconi
"Another fascinating book by my favorite author, Jenifer Ruff! In her first two books, Jenifer kept me riveted and on the edge of my seat with Everett and Rothaker . Now she has turned her talents to the YA genre with her latest book, Full-Out. In this book, she takes us into the world of competitive gymnastics - but with a dark twist! Jenifer Ruff continues to master the art of a suspenseful thread through a book. With each book, Jenifer Ruff's talent for weaving a suspenseful, alluring tale shines through and it leaves me eagerly awaiting her next one!! - Amazon Customer
"
Wonderful book! Loved every part of it. Highly recommend this book."
- Amazon Customer
​
---